Having your own contest can be fun and exciting… especially your first one!  There are so many different apps you can use to create contests online so we decided to make a never-ending list of them.  Thanks to our steady stream of contest submissions we are able to discover new ones quite often and we will keep growing this list as we do.
If you're looking for an app to create a contest hopefully you will find our content to be useful in helping you select the best possible one. The apps that made this list are what we find to be the most popular as well as the most effective.
We want you to get a feel of what each one specializes in so you can choose one based on viral capabilities needed to grow entrants as well as the ease-of use and design.
That's why we decided to create this huge list of top apps used to create giveaways, sweepstakes and contests online!
---
The Gleam.io app is the most popular app to create giveaways these days. It has a very nice design and it is packed with more features than any other app in the market.
Upviral is gaining ground fast as one of the premier viral marketing platforms for product launches and other viral contests. It comes with beautiful templates and is very easy to use. See a live example of a Promoted Upviral Contest.
Woobox is one of the few apps that support instant wins. It is widely used by brands and businesses to create photo and video contests as well as quiz and poll competitions.
Rafflecopter is a popular app to create blog giveaways. The design may not be suitable for brands and businesses but it is very effective for bloggers.
SweepWidget is the latest giveaway app and with its host of features and reasonable pricing (including free), it has quickly become one of our favorites.  They can host your giveaway for you or you can embed it on your Facebook page or website.  We have used this app for our own giveaways and are very impressed with all of the features, the pricing and the friendly customer service that they offer.
Woorise allows you to create beautiful and powerful giveaways in minutes. They have drag and drop form-builder that makes it very simple.
Socialman offers an app to manage all of your social media giveaways. They work with all of the usual platforms and some you don't usually see on the other apps: Facebook, Twitter, YouTube, Instagram, Pinterest, Vkontakte, Steam, Discord, Mixer, and Twitch. They have 3 pricing plans: Free, Standard and Pro with a 30 day free trial so you can give it try and see all of the features.
Vyper uses social gamification to increase viral sharing through their contest apps. It is an easy solution to build a contest from scratch.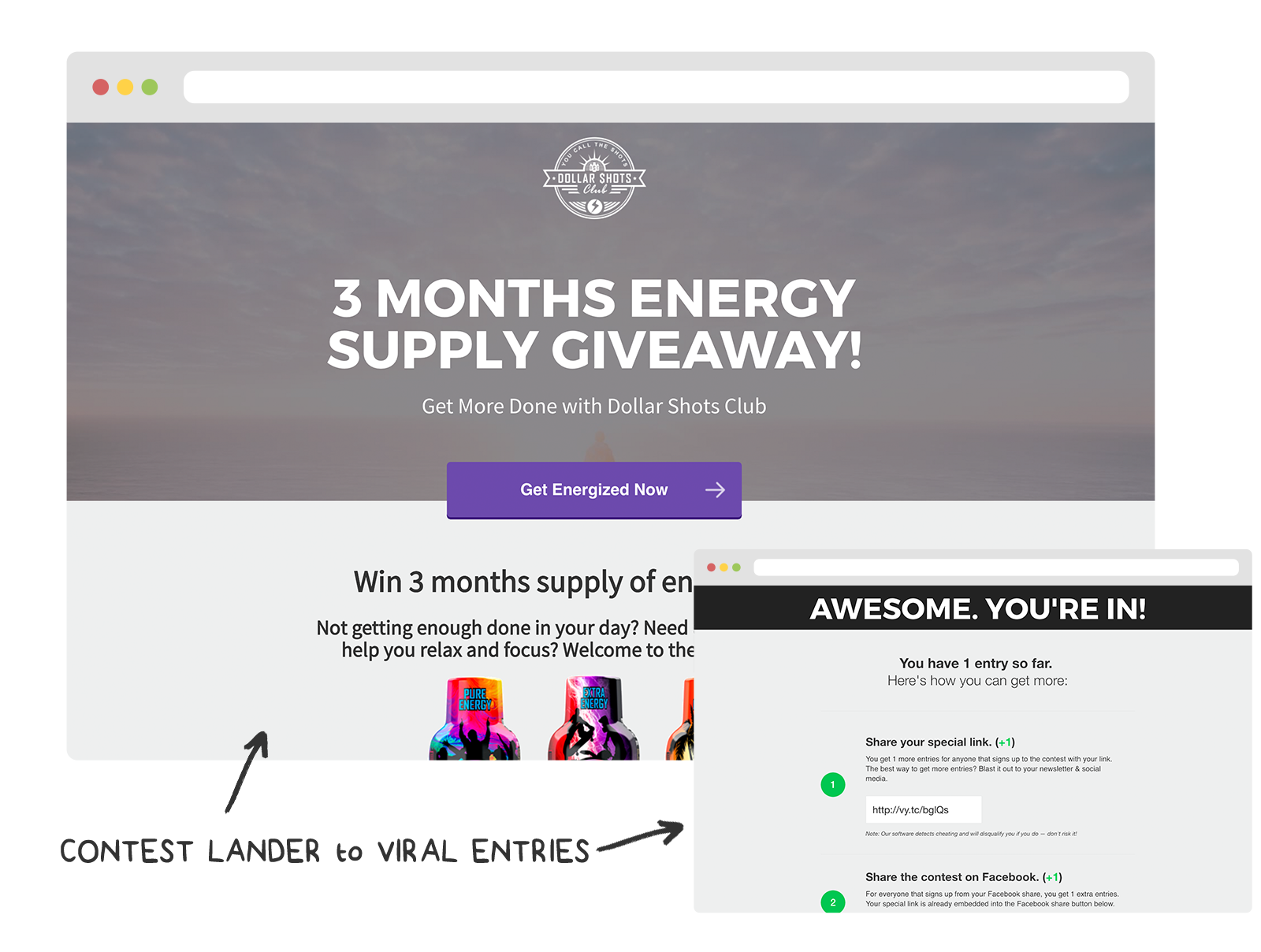 PromoSimple comes with all the tools needed to run giveaways, sweepstakes and contests online.
Wishpond's Facebook Contest Apps allows you to create sweepstakes, photo contests, Instagram hashtag contests, voting competitions & more on Facebook and your website.

Kingsumo is a WordPress plugin used to launch giveaways, it is widely used by authors to promote their books but also WordPress users in general.
Strutta has a very simple and clean look. With this app you are able to run beautiful Instagram and Facebook contests.
Heyo is a contest platform that allows you to easily create sweepstakes and other social contests on Facebook, your website, blog.
---
Here you go – 10+ apps to create and launch online contests.
Now that you read our list you may be ready to go a bit deeper and compare the contest apps in a table to help you spot out the features you desire most. If you represent a company who's app was not included in our list feel free to contact us or leave a comment below and include the types of contest your app supports.
Save
Save
Save
Save
Save